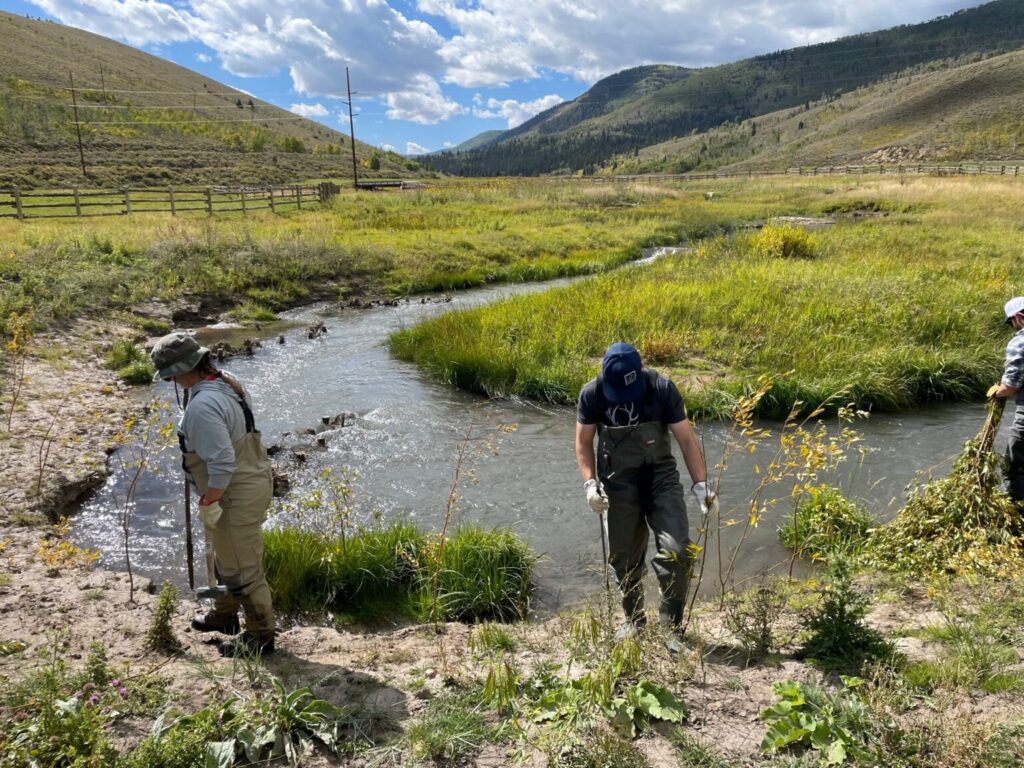 Did you spend your childhood reading and rereading Dr. Seuss' The Lorax like we did? Or maybe it was The Giving Tree by Shel Silverstein that got you hooked on loving trees like us?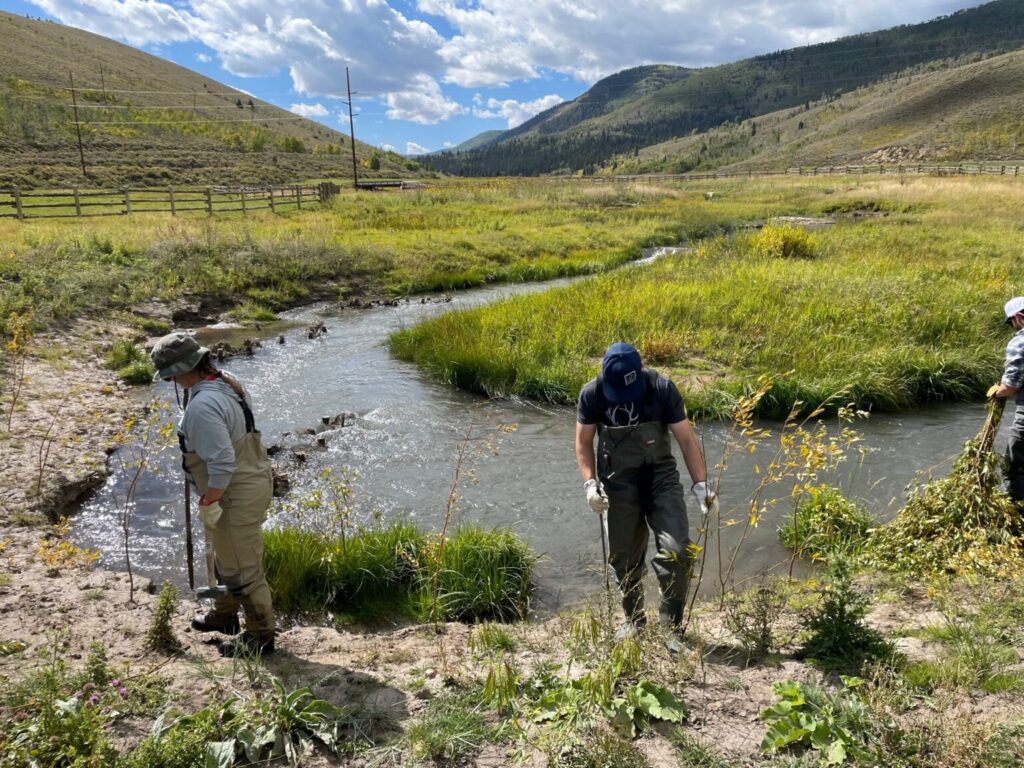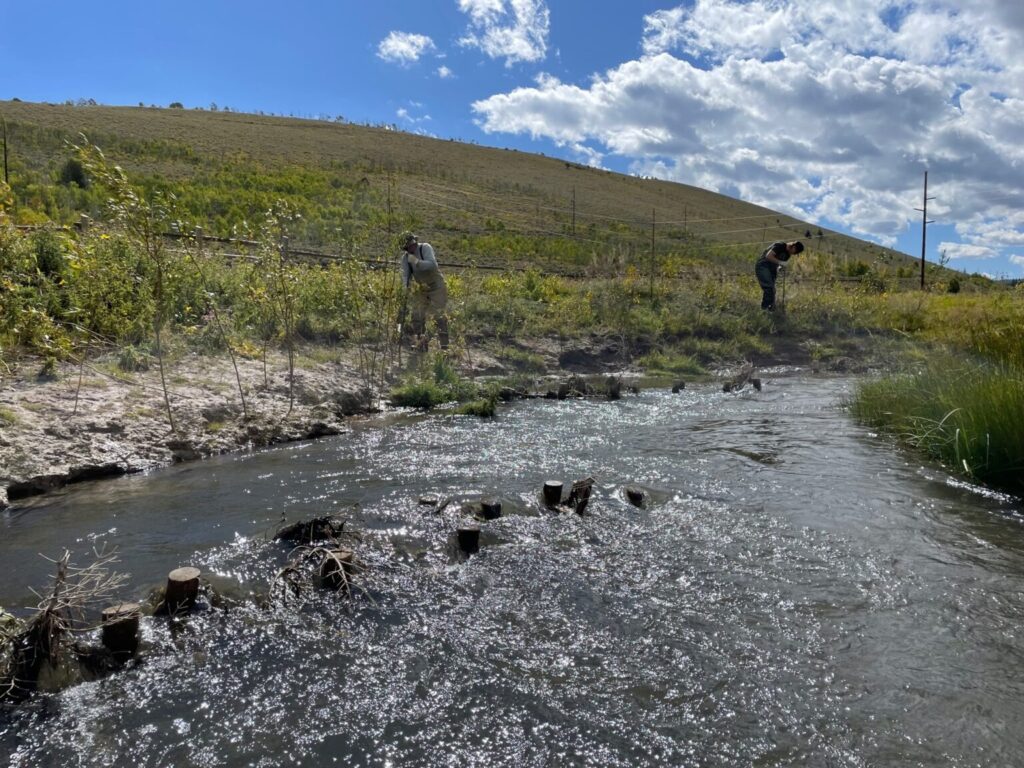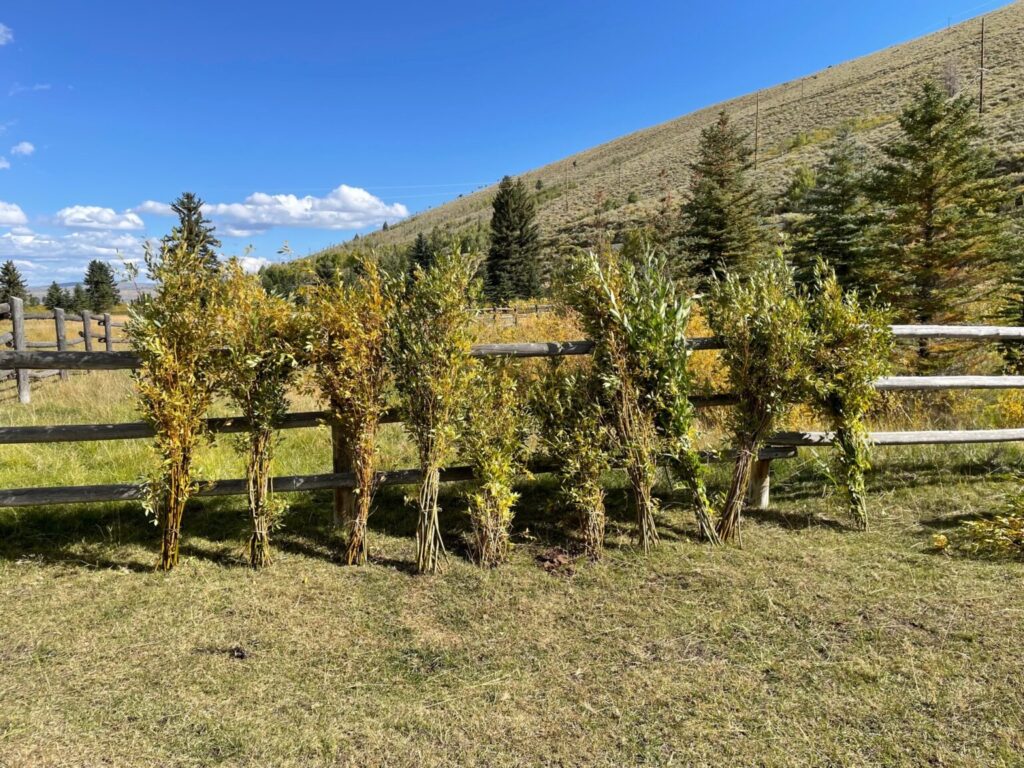 USU Eastern students were able to speak for the trees and even plant hundreds of trees on a recent beautiful fall day. Students in the Wildlife Ecology & Management major headed up past Scofield Reservoir to an appropriately named Mud Creek in Carbon County. They worked with Trout Unlimited to plant trees in a section of the creek that has recently been restored to hopefully be less muddy in the future.
The focus was on willow trees, and in particular coyote willow, though other willows grow there as well. Planting native trees along creeks, in what are known as riparian areas, is great for the environment. These tree plants reduce erosion, or mud in the stream, improves the quality of the water by filtering out pollutants, stabilizes the temperatures of the water which improves the habitat for fish, and is also fun.
Mud Creek and other creeks including Fish Creek, Pondtown Creek, and Lost Creek are smaller streams that flows into Scofield Reservoir. The outflow of Scofield Reservoir is the Price River. Current Wildlife and Fisheries Majors first collected branches of hundreds of willows from nearby restored sections of the creek, cut them, and planting them downstream.
Willows can be grown, or propagated, by cuttings of mature plants which will grow roots and become new trees once placed in the ground. Plants are pretty amazing if you haven't already figured that out yet.
We are excited to watch a bare stream bank become quality habitat for fish and wildlife. The best part of the day was seeing our school mascot, a Golden Eagle, perching nearby and looking up at the beautiful fall colors. We are so lucky to go to college in an amazingly gorgeous location.
If you want to spend a day speaking for the trees contact Dr. Sunshine Brosi, [email protected] for more information about our majors within the College of Natural Resources.