Aggie Drone Academy takes flight at USU Eastern and across the state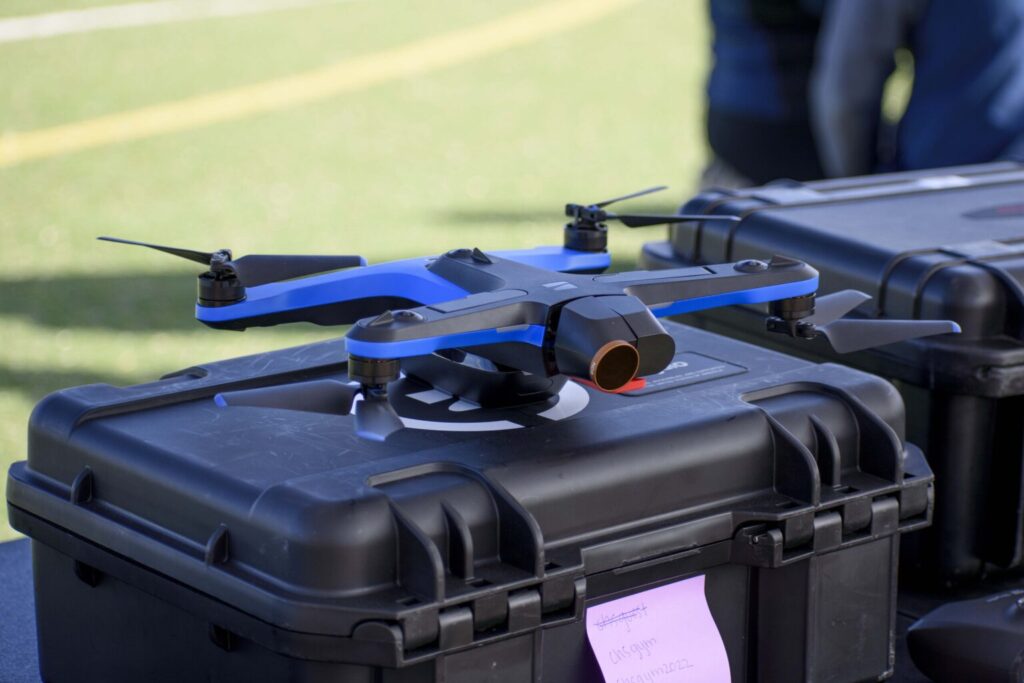 What would it be like to reach over 1,000 lives in a month? 
Now throw in a drone.
Utah State University's aviation program is well-known for its outreach activities, and USU Extension's Aggie Drone Academy is the master of them all. From May 16 through August 17 of this year, members of this outreach group were home for a total of 20 days and nights. Aggie Drone Academy held 4H camps from Blanding to Salt Lake City to Brigham City, serving over 200 students throughout the summer. The group also visited schools in southeastern Utah, delivering 30 NewBee FPV drone kits to underserved area schools courtesy of a personal favor from the Academy of Model Aeronautics and the Federal Aviation Administration. This summer also included four Aggie Aviation Adventure camps in Logan, Price, Blanding, and Tooele.
"Working with these students is a wonderful opportunity for me to share what I'm passionate about," said USU senior Parker Rollins.
"Taking aviation to Blanding was a fun and beneficial experience," said USU graduate student Nicole Zinger. "Besides going to a corner of Utah new to my travels, I was able to connect with prospective aviation students and introduce them to the quickly-growing world of UAS operations, especially in Utah."
Both Rollins and Zinger are volunteers with Aggie Drone Academy, and they spend their time helping to spread a love of aviation through STEM education.
"We want to promote that socially responsible pilot everywhere," said Aggie Drone Academy Director Shawn Barstow. "And, honestly, we just go have fun."
Elementary schools typically start sending in field-day requests for Aggie Drone Academy's drone cage starting in February, but it doesn't even start there. The Huntsman eSports state tournament, Craft Lake City, Girls in Aviation Day, Civil Air Patrol events, high school and middle school visits, career fairs, college, days… The list goes on.
If you're interested in becoming a part of Aggie Drone Academy, contact Shawn Barstow at [email protected].