Reject acceptance accept rejection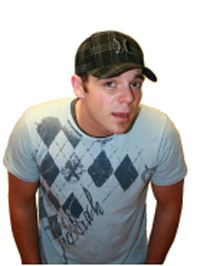 This archived article was written by: Zak Konakis
It is not the destination that changes you, it's the journey there which makes you who you are. As luck would have it, the day this paper launches is the day after Ash Wednesday and the second day of Lent.
I am not Catholic, though I do advocate Lent and fasting. I support giving anything up for 40 days for the sake of using the time that you would normally spend on the activity and devote it to a higher purpose. Now that said, Lent is not a New Year's resolution. No matter what Lent appears to have become, I object to throwing out such a novel idea as Lent just because it's a little tarnished, who said you have to live in molds set out for you. To defy the laws of tradition is the crusade only of the brave.
The purpose of Lent is to take something away and use that time in a meaningful manner. I become annoyed when I hear people giving up chocolate for Lent, though Hershey's has been linked to unfair labor practices. I don't think their chocolate bars have ever led to debauchery and lawlessness. Unfortunately, like most modern religious practices, people have lost sight and relinquished the meaning of a holiday for sake of maintaining the practices. Though this should not have ever been, I am scourging the temple so to speak. I suggest giving up something of value which might actually challenge you. If something is too easy it's not worth the invaluable time we are given, it is only the trials that challenge us that change us.
To give something up for any amount of time goes against most of our better judgment. Henri J.M. Nouwen, a Dutch priest in the 1970s said there were three lies we have to overcome- you are what you own, you are what people say about you and you are what you do. These lies are what most Lent fasts source from. The president of World Vision, a charity organization which everyone should check out and get involved with, said, "If you are unable to give something away, you do not own it, it possesses you." We have been convinced that unless we have identity in the things that tie us down, we have no life outside of our wants instead of our needs. Anytime spent away from TV will solidify any inclination we have toward this truth.
I am giving up letting people down, my excuses and my unaccountability. I am the only person to blame for spending so much time on myself. There is a selfishness that invades our way of thinking that says, unless I look out for myself, there is no one else who will look out for me and I am here to remind you that I am adding a fourth lie that all people must overcome; you are alone. You are never alone; the benefit of a community college is that we, literally, are a community. I have seen so much support for the basketball teams, and the groups that show up consistently for the Actors on the Spot shows.
Join me in giving something up, and join me in finding a new way to live; give up an idea. There really is no limit to what your imaginations can conjure, but just do something. If there's one thing I have tried to do with the column, it has been to try and motivate you to start living your life and start finding passion in all that you do.