Twenty percent of outside lights burned out on campus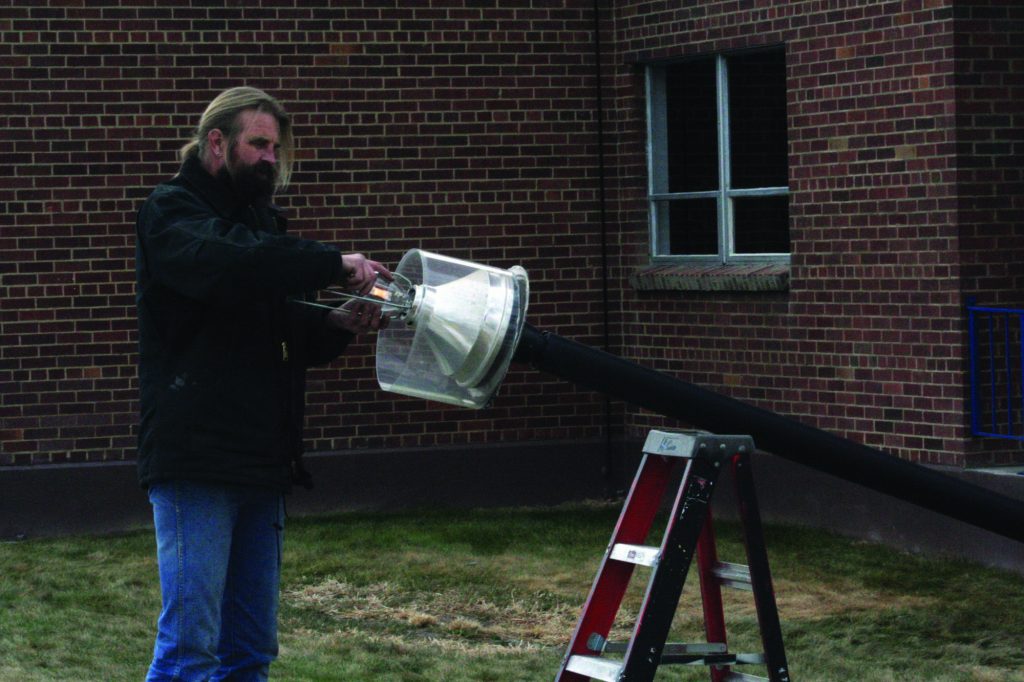 This archived article was written by: Seth Richards
Campus security officers observed at the start of January that 43 of 213 lights were out throughout campus. This is because the Utah State University Eastern campus lighting is old and does not get fixed as often as it should, said Brad King, vice chancellor for administration and advancement.
The archaic pole-light system at USU Eastern is on a list of capital improvements pending proper funding from the state legislature. In the interim time, the fixtures are using more energy-efficient bulbs than they were designed to handle, and frequent energy surges can burn out or temporarily kill the lights. The fixtures are also prone to the damaging effects of weather, as was visible in the wake of the Dec. 8 windstorm, King added.
The campus does not employ an electrician on the facilities maintenance staff, nor are there often maintenance personnel on campus after dark. Reports of lights not working are given fairly regularly by campus security, who make periodic trips through campus to mark the not working lights on a map. "A light out is a liability," says officer James Prettyman, campus security and residential life, "If you have a light pole, there's a certain expectation that there's going to be light emitting from it at night. That's what it's there for. It's to provide safety in travel. There's also an expectation it provides safety so that you are not walking around in the shadows."
According to Jan Thornton, director of student success, she e-mailed campus maintenance in October about the lights around the SAC building being out.
To expedite this process, students are asked to report lighting failures around campus in a timely manner to the maintenance staff which can be reached at (435)613-5214 or by contacting King.