Minoring in criminal justice at USU Eastern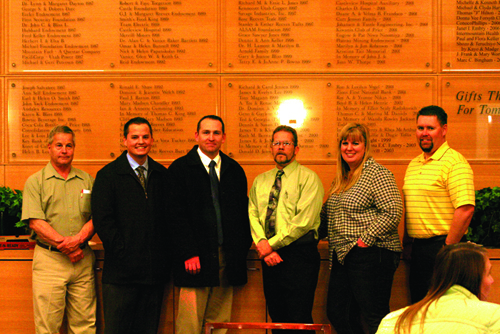 This archived article was written by: Seth Richards
u
A minor in criminal justice at Utah State University-Eastern was the primary focus of the Feb. 6 meeting for students studying or contemplating the study of criminal justice (CJ).
According to Scott Henrie, associate vice chancellor for liberal arts and associate professor of criminal justice, the degree is ranked as the second most popular in the nation and a minor in criminal justice would be an excellent opportunity to raise interest and enrollment in USU. "We expect by this fall, the CJ minor will be up and going," Henrie said. "We'd love to have a major up and going, but we've found there are a lot of hoops we've got to jump through."
The proposed minor would require only a CJ 1010 course, sociology 3240 through the USU Logan campus, and a further nine-elective credit hours in CJ and sociology courses.
While this minor would not be as demanding as the associates of science degree already available at USU Eastern or the law and society certificate available through USU, it would permit more students to get a taste of CJ and then study other subjects if they desired.
With this change, criminal justice professors are focusing more on helping students explore career opportunities so that they do not end up with a "degree to nowhere," with no specific skills, expertise or experience in any field that is, at the time, hiring.
Henrie unveiled, at the meeting, a plan to keep a reasonably comprehensive list of job openings in the fields relevant to a CJ degree, near the professor's offices.
"If you have any ideas about what you want, let us know, please," said Dr. Richard Walton, assistant professor of criminal justice. "If you would like to see our program improved, if there are any courses that you would like to take, it's important that we get that feedback from you."
Students with any ideas for prospective courses or positive changes to the program are invited to meet with their professors or schedule an appointment to do so.