Permanent collection featured in Gallery East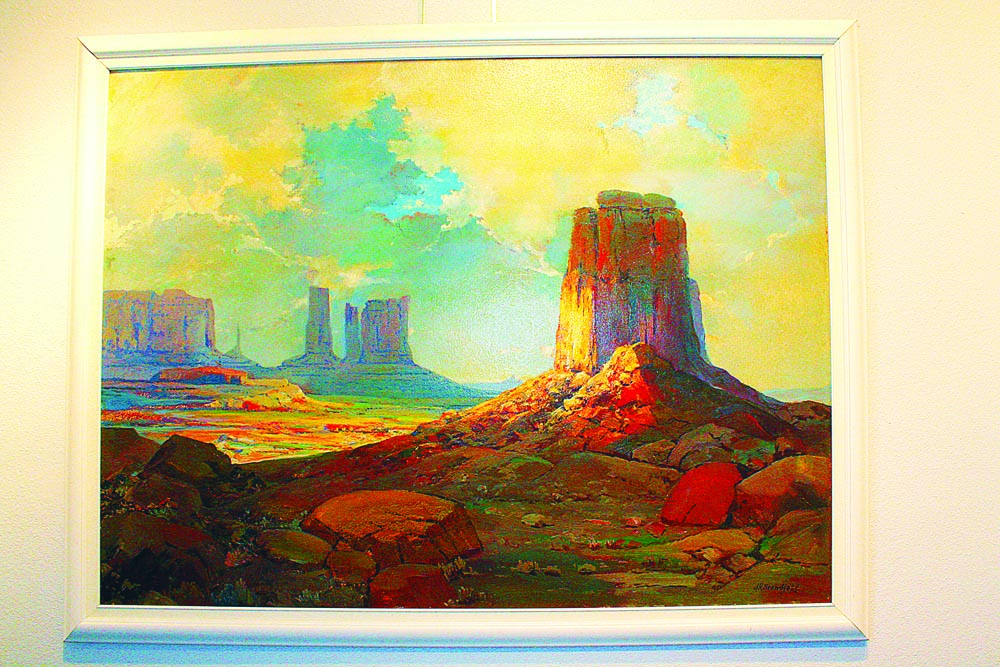 USU Eastern's Gallery East is hosting a selection of artwork from the gallery's permanent collection throughout February. Gallery director, Noel Carmack, says, "the featured two-dimensional and three-dimensional work represents some of the most experienced and skilled art in the collection. This body of work happens to fall within the Depression Era and World War II period. We have a nice collection of oils, works on paper, and ceramic work that is part of this tumultuous period in our nation's history. This work includes Utah artists with Carbon County connections, including Josephine Limone of Helper, and Lynn Fausett of Price."
The work of Max D. Weaver, a long-time BYU faculty member, is also featured. Weaver began his long teaching career at Helper Junior High School. His work was recently donated to Gallery East in honor of Weaver's time teaching art to students in Helper. Other Utah artists in the exhibit include Nevada artist, Lewis E. Rowe and Utah artists Edwin Evans, Elzy J. Bird, and John H. Stansfield.