Green Team serves our Earth, community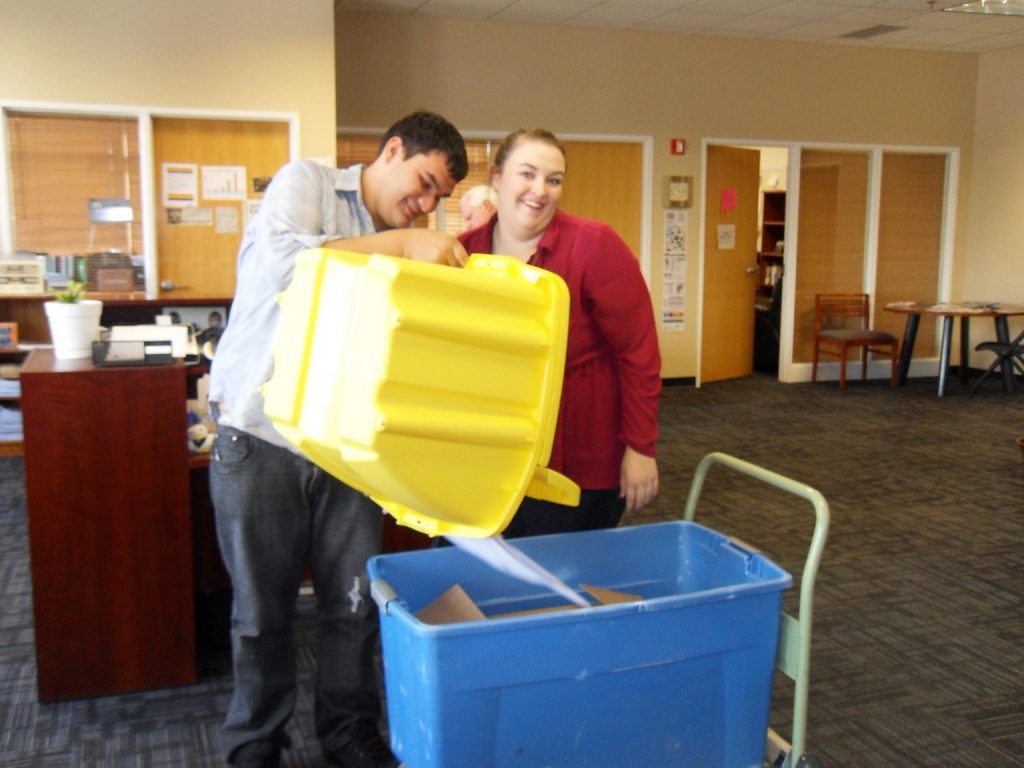 This archived article was written by: Shadayah Jones
One day a year, April 22, the entire world holds events to help celebrate Earth Day. This day is dedicated to support and protection of the earth. There are several different ways in which one can go green and USU Eastern has adopted one.
Once a week, members of the Serving Utah Network and students on campus meet for Green Team.
The Green Team has been at USU Eastern off and on for about 25 years, but in 2009, Jeanne McEvoy , a Price Ciy Councilwoman, brought the tradition back and it has continued ever since.
Usually held every Thursday, members of the Green Team travel throughout campus and collect any paper and aluminum cans that have been placed in any of the green and blue containers located on campus.
When finished collecting, they travel to two different recycling trailers, one located in Aaron Jones parking lot and the other located behind the SAC building, to drop off the paper and/or cans they collected.
These trailers are emptied when full, which is about once a week and taken to Salt Lake City to be sorted and dispersed to the different recycling plants.
Not only is USU Eastern a part of the service project, but so is the community. When the Green Team first started, the city donated approximately $10,000 to help buy eight trailers which are spread throughout the city.
There are currently two located at USU Eastern, two at Sutherlands, one at Carbonville Bowling Alley, two at Market Express and one on Hospital Drive. On Friday, Feb. 14, there will be a new trailer located at Creekview Elementary.
The big plans for the Green Team is to purchase more collecting trailers and place them at the schools in Wellington, Price and Helper.