Country Swing Club becomes biggest club on campus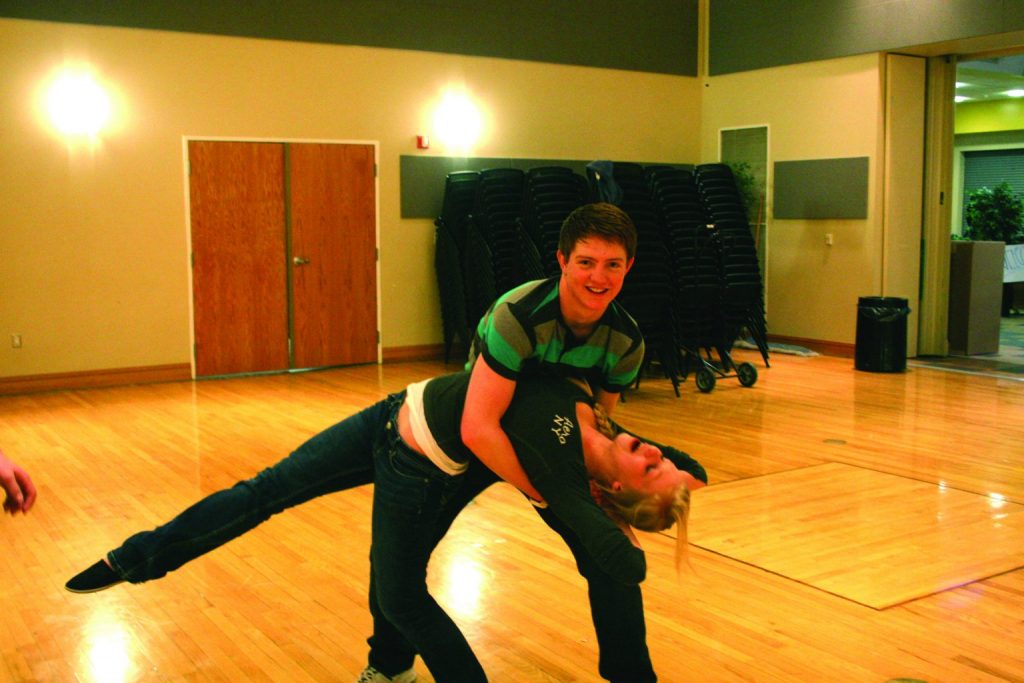 This archived article was written by: Bonnie Blackburn
The biggest club on campus would have to be the newest one: Country Swing Club. It has had a successful turnout since its recent start-up this semester. The petition list to support the club quickly filled with names prior to the Christmas break and the club finally became official in January 2014.
The revival of this club has been headed by Lawrence Keith Bird who said, "There use to be one, a swing club, a few years back, but it kinda died out and I had been meaning to start it up again."
With the start of the new spring semester, it was a perfect opportunity to establish a Country Swing Club back at USU Eastern. Bird learned how to dance, along with many others, at Emery High School. They learned from the legendary Coach Daryl Gardner who is regarded as "the coolest person ever," according to Bird.
When it comes to dancing, music is important and because the club meets at the Student Center, it is easy to get quality music through the overhead speakers. Vice president of the club is Tyler Smith. It is his responsibility to be in charge of music and he is willing to take requests. Even though most of what is danced to is country music, if someone wants to do another kind of dance, Smith can put on a elegant waltz or a rhythmic cha cha.
It is true that Country Swing Club incorporates some ballroom dances, but Smith says, "Ballroom is all about form while swing you can teach anyone and they'll have a blast."
Country swing dancing is easy and anyone can do it, even though it does take bravery and some risk takers to learn some of the larger lifts. But there is so much groundwork you can learn before moving onto the lifts.
The least experienced member of the Country Swing Club presidency is Carl Gunter. He got interested in country swing a few months ago and has proved that it is never too late to get into dancing. Gunter has really learned to love dancing and does a lot for the club by coordinating publicity and the Facebook page.
Country Swing Club is a great club to join for anyone looking to be involved, make new friends, learn how to dance and simply have fun. Students and anyone interested can venture to the Student Center from 8-10 p.m. on Thursdays and learn for themselves what the club is all about.