Library hosts fourth annual photo contest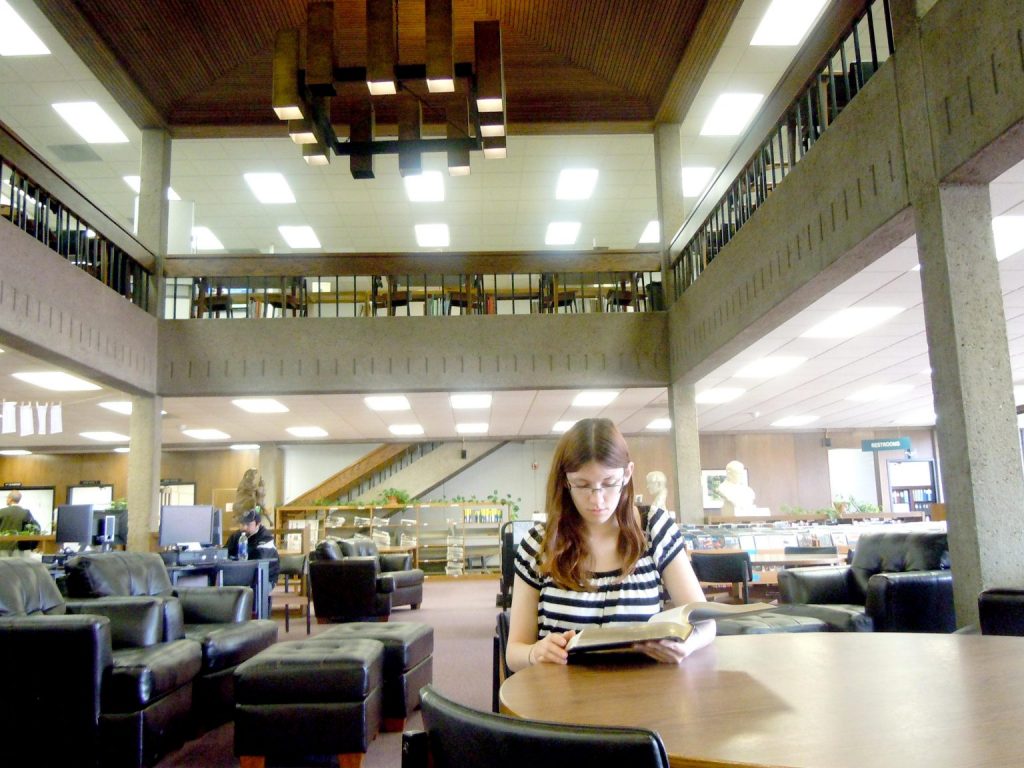 This archived article was written by: Madison Woodward
It is that time of year again, grab your camera and be prepared to take photos for the USU Eastern Library's Fourth Annual Photo Contest and Snapshot Day*.
Students should document through photos the positive impact the library makes on USU Eastern's campus and to the community
The contest is open to enrolled USU Eastern students with the theme "show us where, when and how you study." Get your cameras and your textbooks and start shooting how you study.
All submissions are due no later than Tuesday, Feb. 18 at 9 p.m., with the winners announced Feb. 20.
This year the prizes are better than ever: first place is a "Date Night" prize package which includes a limo service, dinner and a movie worth over $100; second place receives a Wave Pool prize package including passes for six, pizza and ice cream totaling $50. Two Chancellor's Choice Awards include a $20 gift certificate to the Campus Store.
*Official rules and regulations:
This year's theme for the contest is studying. Show us where, how and when you study.
Participants and subjects must be 18 years of age or older, enrolled at USU Eastern and have a valid USU Eastern ID.
This contest is open to the Price campus only.
Photos must be submitted to the library in jpeg format on either a disc or jump drive, which will be returned.
The photographer and all subjects must sign a photo release. The release must be handed into the library at the time the photo is submitted. Both the photographer and any subjects will be asked to show a USU Eastern ID. Entries without valid ID will be disqualified.
Photographs must be in good taste and adhere to USU Eastern Campus Policies. The library will reject entries we deem not in keeping with these policies.
A limit of three entries per student is allowed.
Deadline for submission is Feb. 18 at 9 p.m. in the library, although submissions will be accepted anytime from February 10-18.
Winners will be announced Thursday, Feb. 20 in the library at 10 a.m. and posted on Facebook, Twitter and the Library's web page.
Chancellor Peterson will pick this year's winning photo.