BYU and Utah basketball rivalry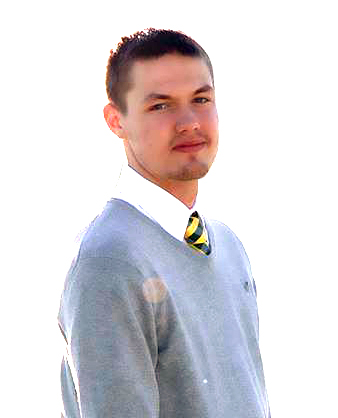 This archived article was written by: Tai Justice
On Jan. 6, 2016, reports came out that the BYU and Utah basketball series was canceled. I, like I imagine most, was pretty shocked by this.
The last time BYU and Utah didn't play each other in basketball was World War II.
Now, it has been cleared that Utah was the team that didn't want the game to continue. They will pay BYU $80,000 for canceling the series. Why would Utah be okay with paying BYU that much money to NOT play each other in basketball?
A quote in desnews.com from Utah Men's Basketball Coach Larry Krystkowiak said, "The events that have occurred in our recent games with BYU led me to ask Dr. [Chris] Hill several weeks ago if we could take a cooling off period and put the rivalry on hold…The level of emotions has escalated to the point where there is the potential for serious injury."
For anyone that follows either basketball program closely obviously knows what and who he's referring to.
Sure, there's been other instance that he could be talking about. Eric Mika's flagrant foul in 2013, and Marshall Henderson's punch on Jackson Emery in 2009, but I'm fairly positive he was talking about this instance: With not much time left in the second half, BYU guard, Nick Emery punched Utah guard, Brandon Taylor. Utah went on to win the game, but the punch took all the headlines.
I was at the game and thought wow, this is crazy, but never thought it would eventually be the final straw that would lead to the cancellation of the basketball series.
It's been reported that the day after the game, Krystkowiak called BYU Coach Dave Rose and left a messages saying Utah was going to buyout the game next year. Left. A. Message.
Dave Rose said this in response, "I was very surprised. Shocked, actually, I have been doing this for 32 years in high school, junior college and now the Division I level, and we've had hundreds of agreements on games, verbal agreements, handshake agreements, and contractual, written contracts. And this is the first time that I've had one not fully executed."
Rose also didn't agree that the emotions of the series had gotten out of hand: "We've had some interesting moments over the years. I have been involved in it for 18 years and that's a lot of the excitement of the game, and you don't want things to get out of hand. But in rivalry games, things tend to get pretty heated at times. I don't think, from my point of view, that the safety of the players is an issue."
I agree with Coach Rose. Yeah, the rivalry is intense, but that's what makes it fun and it brings in a lot of money for both programs. Also, stuff like that can happen against any team. Just last Sunday, during a Utah and Oregon State game, a player tripped a ref. Yeah, that's not player-on -player stuff, but still. Sports get heated, sports get intense and sports are unpredictable. That's why so many people love them.
I also don't think a "cooling off" period will help the rivalry go away. Didn't Utah and BYU just try this in football? And I can promise you it only threw fuel on the fire. There's another angle of this that I don't think can be ignored.
As a BYU fan, I've been waiting for this next basketball season for years. BYU has a whole bunch of really good recruits coming in. BYU will be good to really good in basketball for the foreseeable future. I wonder if Krystkowiak realized this and pretty much said, we're out. I have no reason to believe this other than I like to think it's about that.
Now, I think eventually the two teams will play again. It might not be until Krystkowiak is not at Utah anymore, but there's too much money to be made for the rivalry to stay away forever. I can say one thing for sure, whenever it does comeback, it will be more intense than ever.