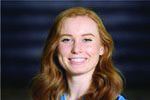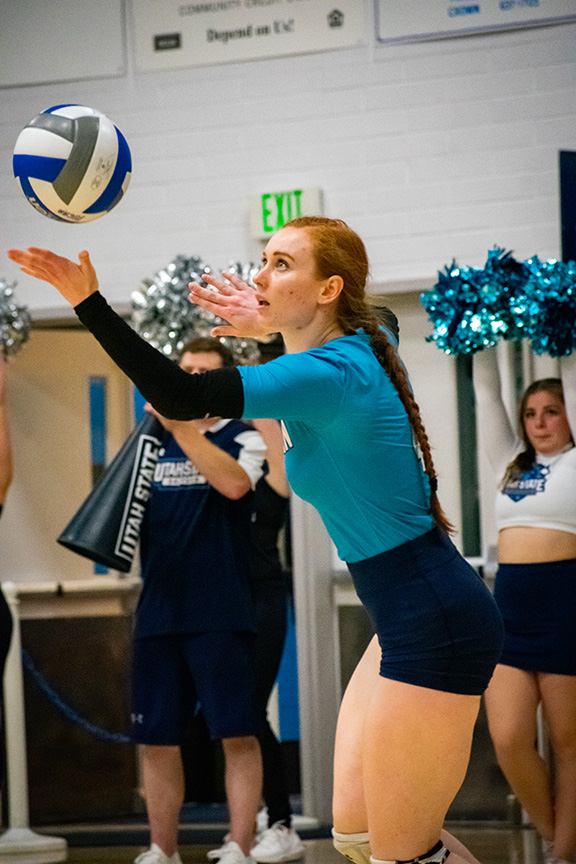 Emma Ricks, sophomore libero for the Utah State University Eastern women's volleyball team, was named a 2022 National Junior College Athletic Association Second Team All-American.
Ricks became the 19th All-American from USU Eastern/College of Eastern Utah. She is the third player so honored in the last four years. Rachel West was named a NJCAA All-American in 2020 and Kiara Richardson made the team in 2019.
Ricks earned five Scenic West Athletic Conference (SWAC) Defensive Player of the Week awards and 11 over her two years. She was named the SWAC Defensive Player of the Year and made the all-region 1st Team.
She ended the 2021 season with 674 total digs, an average of 6.2 digs per set and 24.1 digs per match. Ricks started every game and was a key contributor to the success of the USU Eastern Lady Eagles.
The incredible season by Ricks cannot be told with only numbers. She was a leader, by word and action, of what was a very successful 2021 fall season for the Lady Eagles.
"She was the heart and soul of this team," says freshman middle blocker Sophia Anderson. "She led us. When she was playing well defensively, we all played well defensively, and that just flowed into our offense. She was the key to play well each game. She taught me how to play the game right, and she is going to be missed greatly."
Freshman defensive specialist Katie Jones described what it was like to learn from a player like Ricks. "Emma is a really good player. She is the best at what she does, and no one understands just how hard she works. She gives her all into what she is doing, and it proved every time on the court".
Ricks signed a national letter of intent to play volleyball for the Dixie State University Trailblazers next season.