English honors convention impacts lives of USU students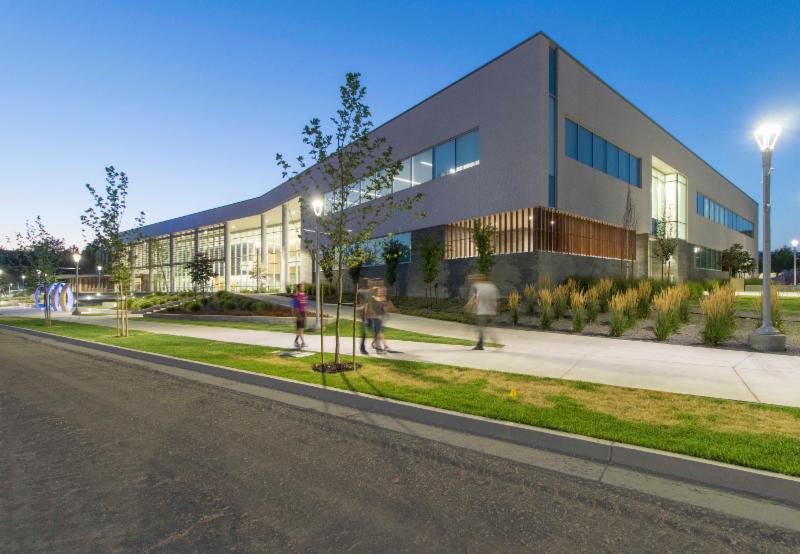 Four Utah State University students traveled to Atlanta last week where they presented
their work, socialized and networked with other English majors from around the country at the
Sigma Tau Delta International Honor Society's annual convention.
"For the first time in my life I genuinely felt heard," said May Clark, who enjoyed the
March 30-April 2 mid-semester vacation with Janelle Bates, Beth Pace and Jimmy Shupe.
Faculty advisor Michaelann Nelson also attended.
Sigma Tau Delta is an international English honors society established in 1924. The
society offers English students opportunities in leadership, publication, internships, and
scholarships. The society holds a convention each year where students present their written
fiction, poetry, creative nonfiction, research, and critical analysis. The convention also features
round table discussions, workshops, and guest speakers.
This year, author Nic Stone and poet and storyteller Richard Blanco spoke to attendees
about their writing as well as important social issues.
Local chapters are assigned a book to read, referred to as the common reader, and the
organization focuses on that work for the duration of the year and centers convention events
around it. This year, Stone's young adult novel "Dear Martin" was the common reader. "Dear
Martin" is about a Black Atlanta teenager, who is the victim of racial profiling. To try to
understand his circumstances, he writes letters to the late Martin Luther King Jr.
"I don't just write books," Stone said as she welcomed her audience. "I write banned
books, y'all."
"Dear Martin" was banned in several school districts due to language and intense subject
matter. Stone talked about the power of words and literature, and how they can be a catalyst for
social change. She signed books after her talk.
In addition to attending talks, members of the USU statewide chapter presented their
original work. Shupe, who attends the Brigham City campus, presented his science fiction short
story "Operation Indigo." Bates presented her creative nonfiction nature essay "Spellbound on
the Plains."
Clark and Pace joined Grace Ottesen and Ericka Stone from the Logan Campus to present
a roundtable discussion about the different literary forms found within "Dear Martin." The
students then participated in question-and-answer sessions with other panels that presented.
Nelson, assistant professor of English at USUE and faculty advisor for the statewide
Sigma Tau Delta chapter, goes to great lengths to take her students to the annual event. "The
convention impacts English majors in so many ways–it provides them with opportunities to
share their research and writing; to learn from other students about topics their university may
not offer; to learn about professional and advanced educational opportunities," she said.
"I thought the convention was a great way for English students, ourselves included, to
share with each other our ideas and creations and encourage each other to keep at it," Shupe said.
Clark said that he had a profound sense of belonging. "This convention was an amazing
experience. I felt welcomed, and even though we were all strangers, I felt like I belonged. I never
felt like I had to restrict myself in who I was, and the community was very diverse in race,
gender, sexuality, and it was overall a very welcoming experience."
"I think, as we've seen, one of the greatest impacts of the convention is that students find
an academic community that provides acceptance and belonging," Nelson said. "It also provides
an opportunity for students to have exposure to other parts of our country, which facilitates
personal growth. Sometimes, this may have been the first time that a student has traveled outside
of the state."
"Dear Martin" is set in Atlanta, where the students experienced the vibrant culture. "It
was special to be able to go to the Dr. Martin Luther King, Jr. National Historical Park, and
experience the church where he first preached."
Utah had a strong presence at the convention. Students from Dixie State University,
Southern Utah University and Weber State University also attended.
Next March, Sigma Tau Delta's annual convention will be in Denver.