The slap heard 'round the world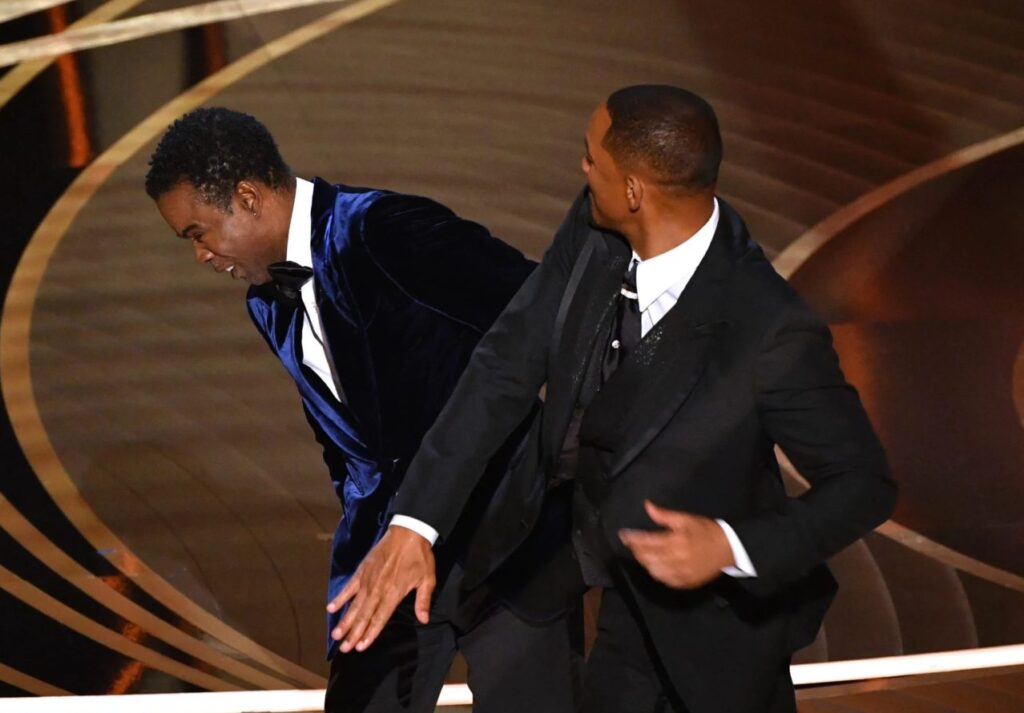 The slap that was heard around the world at the Oscars in Hollywood's Dolby Theatre on March
27 was witnessed firsthand by USU Eastern communication studies professor Pam Cha.

Cha's son, Josh, is on the production staff at the Oscars each year. Pam started going to the
Oscars a few years ago to support her son, whose name appears on the final credits of every
Oscar production he has worked.

The 94 th Academy Awards was expected to be the usual celebration of Hollywood's elite actors
for their hard work and talents and for their creation of inspiring works of art that move people
to higher ideals. It soon spiraled into an assault by actor Will Smith on comedian and emcee
Chris Rock that was viewed worldwide.

From inside the Oscars, Pam Cha acknowledged in texts to friends that the crowd was dealing
with Smith's slap, but said his screaming profanity at Rock jolted attendees.

The Academy asked Smith to leave after the incident, news that did not trickle out until days
later. As it turned out, he stayed and accepted the best actor award for "King Richard," and
then danced at one of the numerous after parties.

Smith has since resigned from the Academy of Motion Picture Arts and Sciences and issued a
statement, "I will accept any further consequences the group's board of governors may deem
appropriate."

The Academy said its board of governors initiated a disciplinary proceeding against Smith for
violating the group's standards of conduct. When the board meets on April 18, it plans to
decide on additional action, if any, including Smith's suspension or expulsion, according to
CNBC.

Smith's resignation will prevent him from voting for future Oscars, but he will remain eligible to
be nominated for awards.