Connections offers student opportunities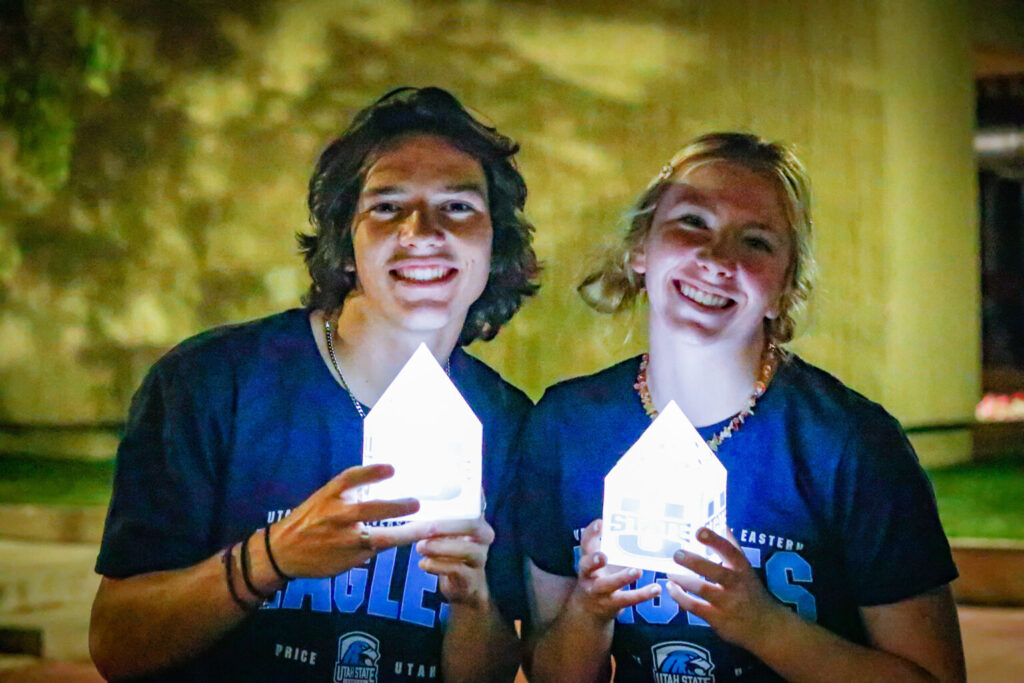 Although classes for fall semester didn't begin until August 30, the campus returned to life a few days early as students in the USU 101 Connections classes toured the campus and learned to navigate college life as a first-year student. Previously, this class was offered exclusively on the Logan campus. Through no small effort of the staff at Eastern, Connections was available for the first time this fall.
Utah State University Eastern Connections class was held August 25-27. The class teaches first-year students what to expect in college classes and what life on campus will be like. Students learn about resources on campus and how to intentionally plan their degree. They were taught successful study skills, how to maximize their opportunities and how to be self-motivated. Students earn two credit hours after completing the class.
Connections is taught by USU Eastern faculty along with the help of Student Success Leaders. Each class continues to receive support from both their instructor and Student Success Leader throughout their first semester.
After three days of classes and activities, the Connections classes assembled on Friday, August 27 at the Geary Event Center for the first Luminary event. Connections students were addressed by guest speakers Greg Dart, Associate Vice President; Bryson Pugh, student body president of Eastern; and Shanny Wilson, Director of Orientation and First Year Experience.
After the closing address, the students, each wearing a USU Eastern game-day shirt, were given lanterns and walked in a procession led by last year's drumline. Lanterns shone through the dark as the procession line made its way to the Fountain Field. Once in the field, the students worked together with their Student Success Leader to create a giant "E," a symbol of unity and inclusion, each new Eastern student adding their light to the campus.
From there, the students moved to the Eagles Nest and watched an address by USU President Noelle Cockett on a projector. Dressed in graduation regalia, Cockett addressed students from Logan, Price and Blanding. "Welcome, incoming class of 2025," she said.
The Luminary Event was a meaningful moment to many. Michaelann Nelson, Assistant Professor of English, served as an instructor for the Connections class. Nelson's favorite moment was being on the field with her students and watching President Cockett's address to the campuses. "There was a real feeling of Unity. With all the students holding their lanterns and dressed in blue, it was clear that we are all Utah State. We are all Aggies," she said.
Shanny Wilson, Director of Orientation and First Year Experience, was touched by the Luminary Event. "It was really heartfelt because the students were so engaged and it gave me a feeling of gratitude and accomplishment. This is the beginning of a great new Eastern tradition and that's so exciting," she said.
Wilson was in charge of logistics and event planning for the Connections class. She also advises the Student Success Leaders. Wilson feels the first Connections class was a success. "The first time you try something new is always a little scary, but I'm glad it went so well," she said. "I am grateful for all the help we received: from the Student Success Leaders and all the time and energy they put into this, for the instructors, for Dining Services, the IT Department, Facilities, and all the administrative support. Receiving their help made this into a reality," she said.